Join a Team That is
Improving Lives
Our employees are the true Guardians of our customer's medical devices, ensuring their safe and sterile journey to the surgical field.
With our united efforts and shared values, we are revolutionizing medical device packaging.
As we grow our team, we are always looking for dynamic individuals who share our enthusiasm for creating impactful change and exceeding expectations

Interested in taking up the shield and providing innovative packaging solutions and services to protect our customer's medical devices?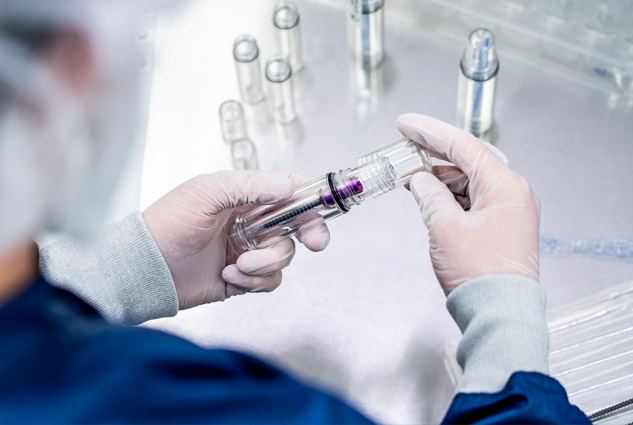 Medical Assembly Technician/Clean Room
Medical Assembly Technician/Clean Room
Guardian Medical USA, LLC
11360 S Airfield Rd, Swanton, OH 43558
Full-time
Full job description

Guardian Medical, USA, Llc is seeking a manufacturing technician to perform product assembly in a controlled environment.

Guardian Medical is a growth stage company aiming to redefine the way medical devices are delivered to the surgical field by Advancing Sterile Packaging. Our novel sterile packaging system is unique in the industry. Our core competency is built upon our ability to rapidly provide sterile packaging services: cleaning and packaging of medical devices

We are seeking a manufacturing technician to work in a highly regulated and controlled cleanroom environment to join our growing team. The technician will be an integral part of our manufacturing process. All of our finished products are sent through the cleanroom prior to shipping. This is a fast-paced environment in which the cleanroom technician will learn and master several different cleaning and packaging techniques, cleanroom protocols, with the unique opportunity to see and handle various finished products manufactured and packaged by Guardian Medical.


ESSENTIAL JOB DUTIES AND RESPONSIBILITIES include the following. Other duties may be assigned.


Independently performs assembly and packaging of components into products for the medical industry.
Follows cleanroom procedures to efficiently perform assignments.
Maintain accurate recording of information required using good documentation practices.
Utilizes the ERP software to update production orders and to assist in accurate record keeping.
Participates in the safety program and contributes to a safe and clean work environment.
Assists other personnel to best achieve desired results in a cost-effective, safe and timely manner.
Performs operations with sensitivity to the requirements of medical devices and implantable products.
Ability to conduct an automatic line operation is preferred.
QUALIFICATIONS:
To perform this job successfully, an individual must be able to perform each essential duty satisfactorily. The requirements listed below are representative of the knowledge, skill, and or ability required.


Ability to read and comprehend written instructions, and follow verbal directions in English.
Ability to perform math problems including addition, subtraction, multiplication, and division.
Adequate manual dexterity to perform assembly of small components.
Ability to perform required visual inspection of parts including passing required vision test.
Ability to perform computer data input
Ability to handle multiple tasks simultaneously
Ability to work in a fast-paced, team environment, as well as independently
Ability to lift 25lbs consistently.
Positive interpersonal skills and professional interactions with coworkers is a must
Familiarity with cleanroom policies and procedures is preferred
Must be willing to work in a cleanroom environment
Reasonable accommodations may be made to enable individuals with disabilities to perform the essential functions.

Required education:
High school or equivalent

Required experience:
Manufacturing and/or quality experience preferred.

Job Type: Full-time

Pay: $17.00 - $20.00 per hour

Benefits:
401(k)
401(k) matching
Health insurance
Health savings account
Life insurance
Paid time off
Schedule:
8 hour shift
Monday to Friday
Application Question(s):
Do you smoke? Smoking is not compatible with a clean room environment.

Education:
High school or equivalent (Required)

Experience:
Technician/Manufacturing: 1 year (Preferred)

Language:
English (Required)

Work Location: In person
Submit Your Resume to Guardian Medial