Guardian Medical has developed several options for securing a broad range of shapes and sizes of medical devices in our CapSure™ tube system, such as our S-holders, TPU sleeves and jackets, clamshells, and backer cards.

There are three different sizes of S Holders, all featuring our exclusive CapSure seal/closure and made from Tritan material with a 10-year shelf life. Each size is designed to fit a corresponding tube size as a dual barrier solution.
These components are commonly utilized to offer dual barrier protection for various types of orthopedic, spine, and reconstructive screws, disposable burrs, drills, and instruments with similar shapes.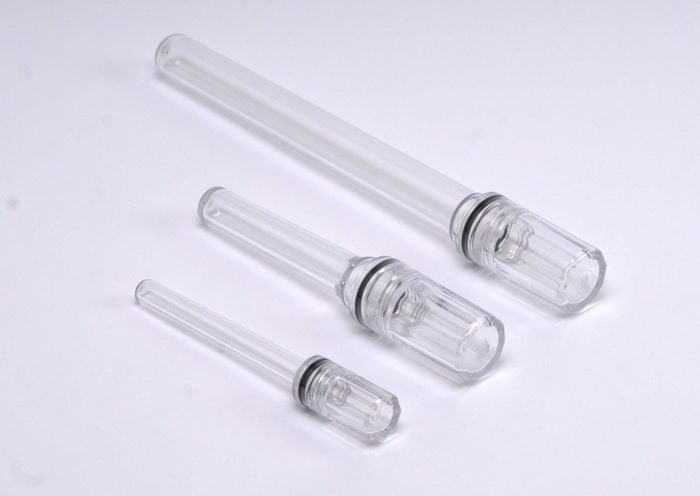 Bone & Trauma

Screw Packaging System
To secure a comprehensive range of screws sizes inside an S Holder we have created polypropylene inserts that nests inside our tubes to create our dual barrier screw packaging solutions, and is ideal for transferring the device into a sterile field. This concept can be translated to hold other similar devices that are compatible with our S Holders.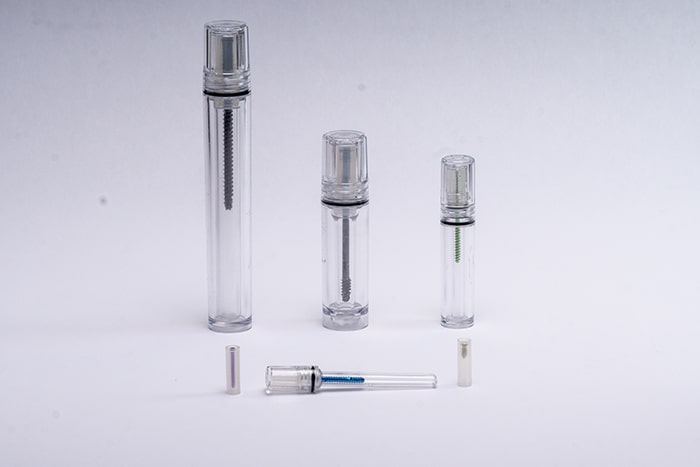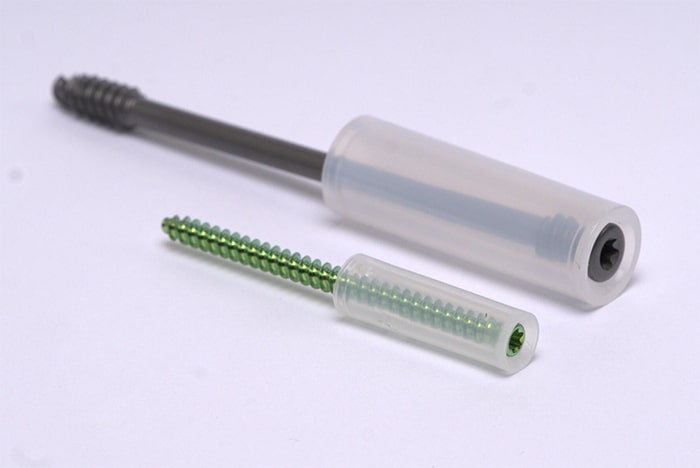 Pedicle Screw

Packaging System
Our pedicle screw packaging system incorporates the same s-holders found in our standard screw system, with the added benefit of a TPE insert to securely hold both the pedicle screw and locking screw in a single package. This innovative design eliminates the need for a second package, reducing cost and number of packaging components. This concept could be translated to hold locking caps or other similar related item that are compatible with the implant located in the S Holder.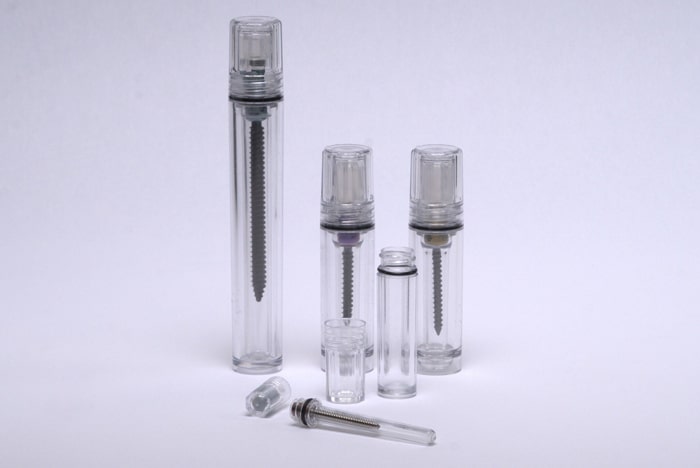 At Guardian Medical, we offer a variety of solutions to secure medical devices of different shapes and sizes in our CapSure™ tube system. Our options include TPU sleeves and jackets, clamshells, and backer cards. Our TPU jackets are designed to fit our tubes perfectly, and we can also create custom sizes based on your needs. Additionally, we have an array of TPU sleeves in various shapes and sizes that can be requested. Trust Guardian Medical to provide secure and customized solutions for your medical device packaging needs.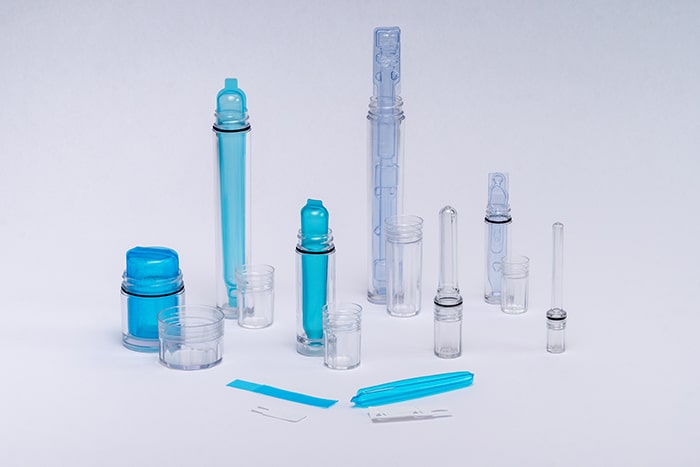 Contact Us
Contact us today to explore how CapSure can be a part of your difference!